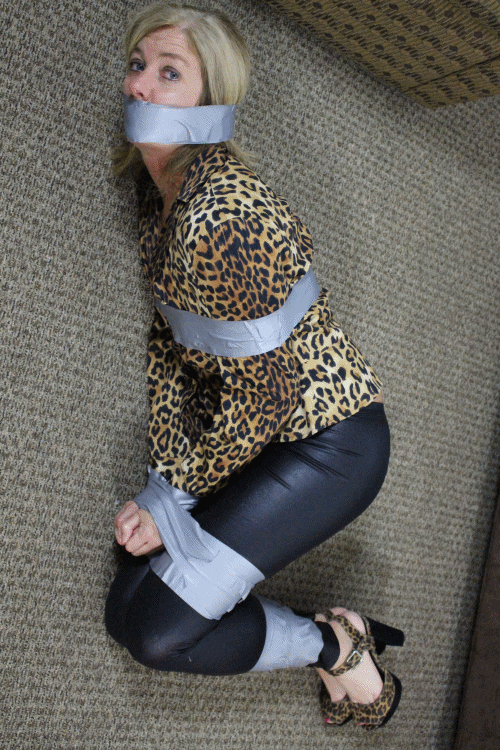 6:29 video
Dakkota just lounging around in her tight black leather hot pants and blouse looking at a magazine thinking about nothing fun and exciting happens at her place and her drink makes her a little sleepy so she decides to take a nap.
She awakes all taped up on the couch and all she can do is roll around the floor and try to call for help.
When she awakes she thought it was all a dream but it wasn't!!!