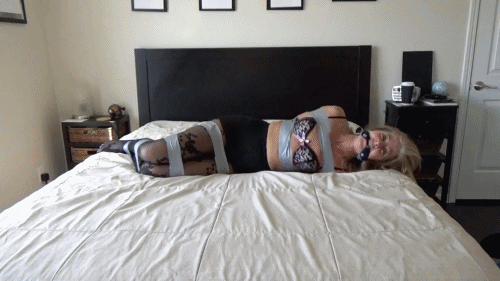 20:01 video
We our out and about in the city we start out as the kidnapper (pov) is stalking the rich wife Dakkota she gave her assistant the day off and went out to get a coffee she wearing a fur coat shiny one piece dress and some sexy tights.
As she walks down the street our kidnapper talk about how long he been waiting for this moment to grab her and take her to his place.
As she walks you can her the clicking of her heels while she walks down the street drinking her coffee she doesn't suspect a thing.
He then makes his move grabs her and forces her into the car and he gets into the seat besides we watch her drive and is told what going to happen to her.
We finally arrive to the kidnapper house where poor Dakkota is forced to strip down to her bra and tights and is forced to sit on the bed and be cleave gagged and all taped up to struggle for a while.
He Then tries to get a good photo for the ransom note but she wont sit still. So he decides to tie her tightly to a chair with rope.
As he gets ready to go to send off the ransom Dakkota Tries to escape.