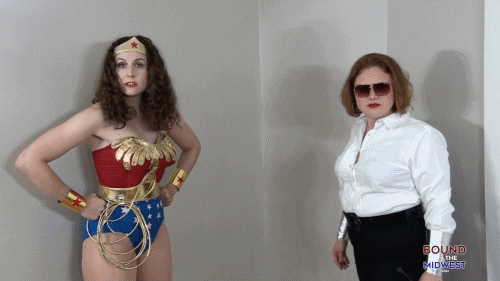 45:58 video
The trap is set and Fausta the strongest German who can stand toe to toe with Wonder Woman has been hired to capture her and make her the bride of the evil doctor.
Wonder Woman fights and wrestles Fausta until Fausta captures and uses the Magic Lasso to make Wonder Woman revel her secrets and before she can revel what makes her power less Wonder Girl comes in to save the day.
Wonder Girl shows her strength by bending a crowbar and also wrestles Fausta until she loses the battle and her lasso make her revel the secret to make them powerless.
Wonder Woman Returns and must give up her bracelets and tara and belt to make sure Wonder Girl is safe.
Will Wonder Woman and Wonder Girl get out of this mess or will the Doctor have 2 Amazon Brides?